The Netherlands, with its rich football heritage and passion for various sports, has emerged as a popular hub for sports betting enthusiasts.
The online sports betting market in the country has seen significant growth, making it imperative for bettors to be equipped with knowledge about the best platforms. Dive in as we explore the best betting sites in the Netherlands in 2023.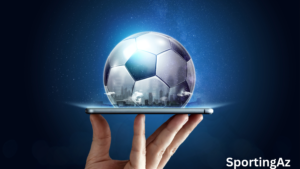 Understanding the Betting Sites in the Netherlands
A betting site often referred to as a sportsbook, bookmaker, or bookie, is an online platform or website where individuals can place bets on various events, most commonly sports events. These sites offer odds on a range of outcomes, and punters can make wagers based on their predictions of these outcomes. Navigating the Dutch betting scene means understanding the unique characteristics that set apart the top bookmakers:
Local Adaptability: The best sites offer Dutch language options, tailored promotions for local events, and popular payment methods such as iDEAL.
Versatility: From Eredivisie football to international tennis tournaments, top bookmakers provide an extensive range of markets.
User-Friendly Interfaces: Seamless navigation, swift bet placement, and mobile compatibility are hallmarks of top-tier Dutch betting sites.
Requirements for Betting Sites in the Netherlands
The Dutch gambling scene is regulated, and bookmakers need to adhere to specific criteria:
Licensing: Since the modernization of the Dutch Betting and Gaming Act, online gambling platforms require a license from the Kansspelautoriteit (KSA), the Dutch Gaming Authority.
Fair Play: Transparent terms and conditions, secure financial transactions, and adherence to fair play standards are non-negotiable.
Promotion Restrictions: There are stringent rules about advertising and promotions. Excessive bonuses or misleading ads can lead to penalties.
Is Betting Legal in the Netherlands?
Absolutely, betting is legal in the Netherlands! The country has had a love affair with gambling for ages, but recent years have seen significant modernizations:
Regulation: The Remote Gambling Act, which came into effect in 2021, paved the way for international operators to obtain licenses and offer their services to Dutch bettors legally.
Protection: The primary focus of legalization and regulation is to protect consumers from fraudulent activities and ensure they have a secure environment for online betting.
Taxation: Bettors are required to pay taxes on their winnings, ensuring that the country also benefits from the regulated betting market.
Top 10 Betting Sites in the Netherlands 2023
Here are the top betting sites in the Netherlands, providing you with a comprehensive overview of what each site offers and why they stand out in the Dutch market.
1. Bet365
Overview: An international behemoth, Bet365 has successfully captured the Dutch market by offering a broad range of sports, from football to horse racing, and everything in between.
Features:
Live Streaming: Bet365 offers a robust live streaming service, allowing bettors to watch and bet simultaneously.
In-play Betting: Their real-time betting options are vast, with odds updated rapidly.
User Experience: A user-friendly interface that's easy to navigate, coupled with a responsive mobile app.
2. Unibet
Overview: A household name across Europe, Unibet offers competitive odds and a comprehensive betting suite tailored for the Dutch market.
Features:
Multilingual Platform: Available in Dutch, making it more user-friendly for local users.
Wide Range of Markets: Particularly strong in football and tennis, offering both domestic and international events.
Community & Forums: Offers an active user forum for tips, discussions, and strategies.
3. Betway
Overview: A global brand, Betway stands out with its comprehensive sports coverage and commitment to responsible gambling.
Features:
eSports: A leader in the burgeoning world of eSports betting, covering major tournaments and games.
Betway Boosts: Enhanced odds on specific events, increasing potential payouts.
Betway Plus: A loyalty scheme rewarding regular bettors with bonuses and free bets.
4. 888sport
Overview: Part of the renowned 888 Holdings, 888sport offers a rich blend of sports and innovative betting features.
Features:
Unique Bets: Offers "Bet Builder" which allows users to create their wagers.
Promotions: Regularly updated bonuses tailored for both new and existing customers.
Mobile Betting: Their mobile app is slick, and intuitive, and offers all the features found on their main site.
5. William Hill
Overview: Originating from the UK, William Hill combines its vast international experience with a keen understanding of local markets.
Features:
Daily Odds Boosts: Enhanced odds on selected events each day.
In-depth Statistics: Detailed stats help bettors make informed decisions.
Live Betting Radio: Provides commentary, updates, and tips on ongoing events.
6. LeoVegas
Overview: Originally famed for its online casino, LeoVegas has aggressively expanded into sports betting, impressing its offerings.
Features:
Mobile Excellence: Award-winning mobile betting experience.
LeoBoosts: Enhances odds on specific events, increasing potential returns.
In-play Markets: A vast array of live betting options across various sports.
7. Bwin
Overview: A seasoned player in the betting world, Bwin offers a vast range of sports markets and a high-quality user experience.
Features:
Cash Out: This lets users settle bets before the event concludes.
Live Alerts: Notifications on score changes, results, and more.
Visualizations: Live visual updates for ongoing events.
8. DraftKings
Overview: Primarily known for fantasy sports, DraftKings brings a unique angle to the Dutch betting market.
Features:
Fantasy Sports: Offers daily and weekly fantasy sports contests.
Promotions: Tailored bonuses for fantasy sports enthusiasts.
Social Features: Engage and compete against other players, adding a communal touch.
9. Paddy Power
Overview: With its Irish roots, Paddy Power is known for its quirky bets and a vast range of markets.
Features:
Special Bets: Often provides humorous or unconventional betting options.
Money-Back Specials: Refunds bets under specific conditions.
Betting News: Regular insights and updates on sporting events.
10. Betfair
Overview: Betfair revolutionizes betting with its exchange model, allowing users to bet against each other rather than the bookie.
Features:
Betting Exchange: Set your odds or act as the bookmaker.
Price Rush: Automatically gets you better odds if there's a better offer in the exchange.
Cash Out: Take profits early or minimize losses.
Conclusion
The Dutch online betting market in 2023 showcases a harmonious blend of international giants and platforms focusing on local preferences. With a clear legal framework and stringent regulations, Dutch bettors have never had it so good.
Whether you're an avid football fan or love predicting outcomes in tennis, the Netherlands offers a betting platform for everyone. Remember always to bet responsibly and stay updated with any changes in the regulatory landscape. Happy betting.