In the exciting world of sports betting, platforms like Bet9ja have become popular hotspots for new and experienced punters. While creating an account on Bet9ja is simple and user-friendly, depositing money into that account may sometimes be a hurdle for some users. But there's no need to fret. With Quickteller, you can make deposits swiftly and safely. This complete guide will walk you through the process.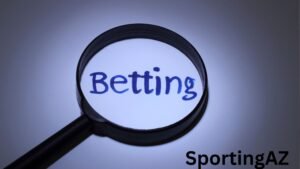 Why Use Quickteller for Bet9ja Deposits?
Quickteller is a robust digital payment platform that makes financial transactions super easy. It's secure, fast, and is embraced by many service providers, including Bet9ja.
Step-by-step Guide to Deposit Money on Bet9ja with Quickteller
1. Register/Login on Bet9ja: Before anything else, ensure you have a registered Bet9ja account. If not, visit the official Bet9ja website to sign up. For existing users, log in.
2. Get Your Bet9ja User ID: Once logged in, your Bet9ja User ID (a unique number) will be on the screen's top right-hand corner. Note this number down.
3. Visit the Quickteller Website/App: Navigate to the Quickteller platform. If you're using the app, ensure it's updated to the latest version for seamless transactions.
4. Go to the "Pay Bills" Option: On the Quickteller dashboard, you'll find the "Pay Bills" option. Click/tap on it.
5. Search for Bet9ja: Use the search bar to find "Bet9ja". Once located, click on it to proceed.
6. Enter Details: You must enter your Bet9ja User ID and the amount you desire to deposit. Ensure that the data you provide matches what you have on Bet9ja.
7. Confirm Payment: Once you've filled in your details, proceed to the next step, asking you to confirm the payment.
8. Make Payment: Pay with your linked card or bank account. Input the required card or account details and authenticate the transaction. Some banks might send an OTP (One-Time Password) to your registered mobile number for more security.
9. Transaction Confirmation: Upon successful payment, you'll receive a transaction confirmation on Quickteller. Moreover, your Bet9ja account will be credited instantly.
10. Start Betting: Now that your Bet9ja account has been topped up, you can dive into sports betting and place your bets on your favourite teams and matches.
How to check your Quickteller payment status
Quickteller is a popular online payment and transaction platform in Nigeria. If you've made a transaction on Quickteller and want to check its status, follow these steps:
Visit the Quickteller website:

 Start by navigating to the official Quickteller website.

Log In:

  Click on the 'Log In' and enter your credentials.

Navigate to Transaction History:

Find a section on the dashboard that relates to your transaction history. It might be labelled as "Transaction History", "My Transactions", or something similar.

Search for the Transaction:

 You should see a list of all your previous transactions in the transaction history section. Search for the transaction for which you want to check the status.

View Status:

 Once you locate the transaction, there should be a status next to it. Common statuses include 'Successful', 'Failed', or 'Pending'.

Get More Details (if necessary):

 If you want more details about a particular transaction, there might be an option to click on it for a detailed view. This can explain why a transaction might have failed or is pending.

Contact Customer Support:

If you can't find the transaction or there's an issue, you can always contact Quickteller's customer support. They should be able to provide more detailed information about your transaction's status.
Remember, when checking transaction statuses, always ensure you're using a secure connection and avoid using public computers or unsecured Wi-Fi networks to prevent your personal and financial details from being compromised.
Benefits of Using Quickteller for Your Bet9ja Deposits:
Speed:

 The transaction process is instantaneous.

Security:

 Quickteller employs advanced encryption technologies to protect your transactions and personal information.

Accessibility:

 Deposit money anytime, anywhere with an internet connection.
Conclusion
When you know the steps, depositing money on Bet9ja via Quickteller is a piece of cake. This method is quick and efficient and adds a layer of security to your transactions, making your betting experience smooth and worry-free. So, the next time you want to top up your Bet9ja account, remember this guide and let Quickteller make the process a breeze! Happy betting!
FAQs
Q. Why isn't my Bet9ja account credited immediately after depositing Quickteller?
While the process is usually instant, there could be occasional network delays or issues with the service provider. If your account isn't credited within a few minutes, contact Bet9ja or Quickteller customer service.
Q. Are any fees associated with depositing money on Bet9ja using Quickteller?
Quickteller might charge a nominal fee for some transactions. Before depositing, it's always a good idea to check the fee structure on Quickteller's website or app.
Q. Can I deposit to someone else's Bet9ja account using Quickteller?
Yes, you can. As long as you have the correct Bet9ja User ID of the recipient, you can deposit funds into their account. Ensure you double-check the ID before confirming the transaction.
Q. Is there a minimum or maximum deposit limit when using Quickteller?
Both Bet9ja and Quickteller might have transaction limits. Always refer to their respective terms and conditions or FAQ sections for specifics on deposit limits.
Q. What should I do if I mistakenly enter the wrong Bet9ja User ID while depositing through Quickteller?
Immediately contact Bet9ja customer service with transaction details. They can assist in rectifying the mistake. However, always double-check details before confirming a transaction to avoid such scenarios.
Q. Is it safe to save my bank details on Quickteller for quicker transactions in the future?
Quickteller employs advanced security measures to protect user information. However, always be cautious. If you feel uncomfortable, you can manually enter your bank details each time you transact.
Q. Can I use Quickteller to withdraw winnings from my Bet9ja account?
No, Quickteller is primarily for deposits. To withdraw winnings from Bet9ja, you'll need to use the withdrawal options available on the Bet9ja platform.
Q. Do I need a Quickteller account to deposit money into my Bet9ja account?
While you can make direct payments via the Quickteller website without an account, having a registered Quickteller account offers a smoother and more personalized experience.
Q. What should I do if my transaction fails, but my bank account is debited?
In the rare case that this happens, don't panic. Usually, failed transactions are reversed within a few working days. If your money still needs to be refunded, contact your bank and Quickteller's customer service with transaction details.
Q. Can I set up a recurring deposit to my Bet9ja account via Quickteller?
As of my last update in September 2021, Quickteller doesn't offer a feature for setting up recurring deposits for Bet9ja. Always check Quickteller's official platforms for any new features or updates.
Remember, while betting can be fun, it's essential to gamble responsibly. Always be aware of the risks involved and try not to bet more than you can bear to lose.