In recent years, online betting platforms such as SportyBet have surged, allowing users to bet quickly on their favorite sports. A crucial aspect of using these platforms is understanding how to make deposits. Fortunately, SportyBet offers a variety of convenient methods to fund your account. This guide will walk you through the best deposit options available.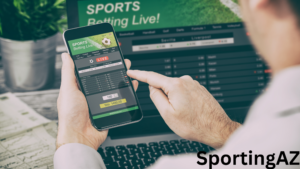 Overview of SportyBet
SportyBet is an online betting platform that has grown significantly in popularity across multiple regions, especially in Africa. Here's a brief overview of the platform:
SportyBet is originally an African-centric online betting platform. It started its operations in Nigeria and has since expanded to other African countries. Its rapid growth can be attributed to its user-friendly interface, diverse betting options, and robust mobile apps.
The Minimum and Maximum Deposit for SportyBet
Before diving into the various methods, it's essential to understand the limits set by SportyBet. The minimum deposit amount might vary depending on your country or the chosen deposit method, but typically, it's a reasonably low amount that caters to casual and avid bettors. On the other hand, the maximum deposit again can vary but ensures that high rollers can also place substantial bets.
Always refer to SportyBet's official website or contact their customer service for the exact figures relevant to your country.
How to Make a Deposit on SportyBet Using Mobile Money
Login to your account: First, you must sign in to your SportyBet account.
Navigate to 'My Account': Find the 'My Account' or 'Wallet' option once logged in.
Select 'Deposit': Choose the 'Deposit' option, which should give you a list of payment methods.
Choose 'Mobile Money': Pick the Mobile Money option from the list.
Enter the desired amount: Key in the amount you wish to deposit, ensuring it's within the allowed minimum and maximum limits.
Follow on-screen instructions: You will receive prompts to complete the deposit, often requiring you to confirm the payment on your mobile phone.
Confirmation: Once completed, you should receive a confirmation on both the SportyBet platform and your mobile phone.
How To Deposit On Sportybet account With USSD Code
Dial the USSD Code: Dial the USSD code associated with SportyBet on your mobile phone. This code might vary based on your country and mobile carrier.
Follow the prompts: The USSD menu will guide you through the deposit process.
Enter your SportyBet ID: When prompted, input your SportyBet user ID.
Input deposit amount: Key in the amount you want to deposit.
Confirm your deposit: Finalize the transaction, and the amount should be reflected in your SportyBet account shortly.
How To Deposit On Sportybet Account with ATM
Visit an ATM: Locate a nearby ATM that supports online payment services.
Insert your ATM card: Key in your PIN to access the services.
Select 'Pay Bills' or a similar option: Navigate through the ATM menu to find an option for online or bill payments.
Choose 'Betting or Gaming': You might find SportyBet listed directly or under a general category like 'Betting or Gaming'.
Input details: Enter your SportyBet account details as prompted.
Enter the deposit amount: Confirm the amount and complete the transaction.
How To Deposit On Sportybet account With Bank Transfer
Access your bank's online platform: This can be through their website or mobile app.
Choose 'Transfer Money' or similar: Navigate to the option that allows you to transfer funds.
Select SportyBet as the recipient: You may need to add SportyBet as a payee first.
Enter your SportyBet ID: This ensures the funds go to your SportyBet account.
Enter the desired deposit amount: Confirm the details and authorize the transaction.
Note: Bank transfers might take longer than other methods, so be patient.
Conclusion
Depositing into your SportyBet account is a straightforward process. Whether you choose Mobile Money, USSD, ATM, or bank transfer, each method is designed with user convenience in mind. Remember always to ensure your account's safety by keeping your login details confidential. Happy betting.