Imagine the thrill of successfully predicting the outcome of your favorite sports events or hitting the jackpot on a casino game at 1xBet, the renowned online betting platform. Your hard-earned winnings have been patiently accumulated, and now it's time to savor the rewards. But wait, you might be wondering, "How do I actually withdraw money from 1xBet in Cameroon?"
Fear not! In this comprehensive guide, we will walk you through the ins and outs of the withdrawal process on 1xBet, tailored specifically to our Cameroonian audience. Whether you're a seasoned bettor or just dipping your toes into the world of online gambling, understanding the withdrawal process is essential to ensuring your earnings make their way into your hands.
So, fasten your seatbelts, because we're about to embark on a journey that will demystify the art of withdrawing money from 1xBet in Cameroon, ensuring that your winnings are no longer just figures on a screen but tangible rewards ready to be enjoyed. Let's dive right in!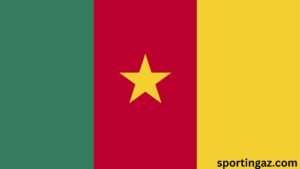 Step-by Step Guide On How to Withdraw Money From 1xBet in Cameroon
While placing bets and winning can be exciting, knowing how to withdraw your earnings is equally important. We will guide you through the process of withdrawing money from 1xBet in Cameroon, ensuring a smooth and hassle-free experience.
READ ALSO: How to Claim and Maximize Your 1xBet First Deposit Bonus: Tips and Strategies
Step 1: Log In to Your 1xBet Account
The first step to initiate a withdrawal from your 1xBet account is to log in. Ensure you have your login credentials, including your username and password, handy. Visit the 1xBet website or use the mobile app if you prefer to access the platform on your smartphone.
Step 2: Verify Your Account
Before you can withdraw funds from your 1xBet account, it's essential to complete the account verification process. This involves providing proof of identity, which is usually a government-issued ID card, passport, or driver's license, and proof of address, such as a utility bill or bank statement. You may also need to verify your phone number and email address.
Step 3: Navigate to the Withdrawal Section
Once your account is verified, go to the 1xBet platform's main page and click on the "My Account" section. From there, select "Withdraw Funds."
Step 4: Choose Your Withdrawal Method
1xBet offers various withdrawal methods tailored to the preferences of its users. The available options in Cameroon typically include:
a. Bank Transfer: You can withdraw your funds directly to your bank account. To use this method, you'll need to provide your bank details.
b. Mobile Money: Many users in Cameroon prefer to withdraw money using mobile money services like MTN Mobile Money or Orange Money. Select this option and provide your mobile money account details.
c. E-wallets: If you have an e-wallet account like Skrill or Neteller, you can opt for this method. Enter your e-wallet account details.
d. Cryptocurrency: 1xBet also allows withdrawals in cryptocurrencies like Bitcoin. If you have a crypto wallet, this is an option worth considering.
Step 5: Specify the Withdrawal Amount
Enter the amount you wish to withdraw. Be sure to double-check the amount to avoid errors.
Step 6: Confirm Your Withdrawal Request
Review the withdrawal details, including the chosen method and the amount, to ensure accuracy. Once you're satisfied, click on the "Confirm" or "Withdraw" button to initiate the withdrawal process.
Step 7: Wait for Processing
The processing time for withdrawals on 1xBet can vary depending on the chosen method. Bank transfers and mobile money withdrawals may take a few business days, while e-wallets and cryptocurrencies are usually faster.
Step 8: Receive Your Funds
Once the withdrawal request is processed, you will receive your funds in your chosen withdrawal method account. You will receive an email or notification confirming the successful withdrawal.
How long does it take to withdraw money from 1xBet in Cameroon?
1xBet itself plays a significant role in the withdrawal process. The platform typically processes withdrawal requests promptly, but the exact timing can vary based on their internal procedures and the volume of withdrawal requests they receive.
The payment provider or financial institution you use can influence withdrawal times. For instance, if you're withdrawing funds to your bank account, the processing time can vary depending on the bank's internal procedures and working hours.
The time of day when you request a withdrawal can also play a role in how quickly it's processed. Withdrawals initiated during business hours and on working days are likely to be processed faster than those made on weekends or holidays.
Tips and Tricks for a Smooth

Withdrawal Process
To ensure a smooth withdrawal process, keep these pointers in mind. Always ensure that your account is verified before attempting a withdrawal. If you come across any problem, feel free to contact 1xbet customer support. They are accessible 24/7 and are responsive.
Conclusion
Withdrawing your winnings from 1xbet in Cameroon should no longer be daunting. You can enjoy a seamless withdrawal experience by following the steps in this guide. Know that the goal is to win and to claim your winnings successfully. Happy betting!
Frequently Asked Questions

About Withdrawing from 1xbet
Despite this comprehensive guide, you might still have a few questions. We've attended to some of the most common ones in this section. From withdrawal limits to transaction times, we've got you covered.
1. How long will it take to verify my 1xbet account?
Verification times can vary, but typically, 1xbet aims to verify your account within 72  hours. Contacting customer support is perfect if you expect to hear back within this timeframe.
2. What is the minimum deposit and withdrawal amount on 1xbet?
The minimum Nevertheless, withdrawal amounts depend on the payment method you choose. Nevertheless, the minimum deposit and withdrawal amounts are generally relatively low to make the platform accessible to everyone.
3. Are there any fees for withdrawing money from my 1xbet account?
1xbet does not charge any withdrawal fees. However, you must check with your chosen payment provider, as they may have their costs.
4. How long will it take to withdraw money from 1xbet?
Withdrawal times depend on the method you choose. E-wallets are usually the quickest, with withdrawals often processed within 15 minutes. Bank transfers and credit/debit cards can take longer, typically between 1-5 business days.
5. Why is my withdrawal not being processed?
If you're having trouble with your withdrawal, there could be a few reasons. You may have yet to meet the minimum withdrawal amount, your account may not be verified, or there may be a problem with your payment provider. If you need help resolving the issue, contact 1xbet's customer support.
6. Can I withdraw money to a different payment method order than the one I used to deposit?
For security reasons, 1xbet typically requires you to draw like you used to deposit money. If this isn't possible, you must contact customer support to discuss alternative options.
7. Are my transactions on 1xbet secure?
Yes, 1xbet uses advanced encryption technology to ensure all transactions are secure. However, as with any online platform, it's crucial to keep your login information safe and keep the information to yourself by not sharing them with anyone.
8. Can I use someone else's payment method for my transactions?
No, you must use a payment method that's in your name. This policy helps prevent fraudulent activities and ensures that all transactions are secure.