In recent years, the betting industry in Europe has seen an unprecedented rise in popularity. Thanks to the convenience of online betting and the excitement it offers, more and more people are finding their way to sportsbooks. However, choosing a reliable and reputable betting site can be a challenging task, especially with so many options available.
To make your choice easier, we have compiled a list of the top 10 betting sites in Europe for 2023. These bookmakers have been selected based on factors such as user reviews, payment options, odds, and overall user experience.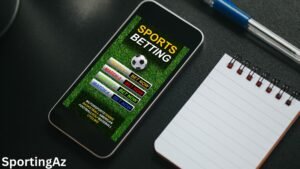 Understanding the Betting Sites in Europe: A Beginner's Guide
Sports betting is deeply ingrained in European culture, with a history spanning several centuries. Today, it is easier than ever to place bets thanks to the proliferation of online betting sites. If you're new to the world of sports betting in Europe, it can be a bit overwhelming. Let's help you understand the essentials of European betting sites.
Licensing and Regulation
Importance of Licensing: Betting sites operating in Europe need licenses from regulatory authorities. These licenses ensure the site adheres to stringent standards of fairness, security, and transparency.
Major Regulators: The United Kingdom Gambling Commission (UKGC) and the Malta Gaming Authority (MGA) are two of the most well-respected regulatory bodies in Europe. Other countries have their own regulators, like the Italian AAMS or the French ARJEL.
Types of Betting Sites
Sportsbooks: These are the standard betting sites where you can place bets on various sports events.
Betting Exchanges: Platforms like Betfair allow you to bet against other users rather than the bookmaker. You can set your odds and even act as the bookmaker.
Spread Betting: This is a high-risk, high-reward form of betting where you bet on the outcome of an event to be above or below a spread set by the bookmaker.
Betting Odds
Decimal Odds: Widely used in Europe, this format shows your total potential return. For example, odds of 5.00 mean you'll get €5 for every €1 wagered (including your stake).
Fractional Odds: Common in the UK, it shows your potential profit. For example, odds of 4/1 mean you'll get €4 for every €1 wagered.
Betting Markets
Understanding Markets: Betting markets are the specific scenarios you can bet on. These can range from who will win the match to how many goals will be scored.
Popular Markets: In football, popular markets include match outcome, over/under goals, and first goal scorer. In tennis, you can bet on match winners, set winners, or total games.
In-Play Betting
What Is In-Play Betting?: Also called live betting, it allows you to place bets while the event is ongoing. The odds are constantly updated based on the progress of the match.
Why Try In-Play Betting?: It can be more exciting as you can react to what's happening in the match. It also gives you a chance to capitalize on your knowledge of the sport.
Bonuses and Promotions
Welcome Bonuses: Most betting sites offer bonuses to new users, such as free bets or deposit matches.
Regular Promotions: Many sites also run promotions for existing users, like enhanced odds or cashback offers.
Terms and Conditions: Always check the terms for any bonus or promotion, as there can be wagering requirements or withdrawal restrictions.
Responsible Gambling
Setting Limits: Most betting sites allow you to set deposit, wager, or loss limits to help you manage your gambling.
Self-Exclusion: If you need a break, you can opt for self-exclusion, which prevents you from accessing your account for a specified period.
Top 10 Betting Sites in Europe 2023
Looking for the best betting sites in Europe? We gat you covered; below is the top list of betting platforms to consider:
1. Bet365
One of the most popular betting sites in the world, Bet365 is known for offering a vast range of sports markets, competitive odds, and a user-friendly website. With an easy-to-navigate interface and live-streaming services, Bet365 is the go-to platform for sports enthusiasts.
Unique Features: Live streaming across various sports, in-play betting with instant cash-out options, and a user-centric mobile app make it the first choice for many.
Why Choose Bet365?: Their commitment to security and fairness, combined with their generous promotions, make them stand out.
2. Unibet
Unibet is one of the most renowned betting sites in Europe, offering a wide range of sports and casino games. It stands out with its easy-to-use interface, live streaming options, and excellent customer support. Their live betting section is also highly acclaimed.
Unique Features: Unibet TV offers streaming of top leagues, while their blog provides valuable insights for bettors. Their user interface is known for its simplicity and ease.
Why Choose Unibet?: Their frequent promotions, enhanced odds, and dedication to responsible gambling makes them a top choice.
3. William Hill
A staple in the world of betting, William Hill has been in the industry for decades. Their website offers a wide range of sports, along with live streaming and in-play betting. They are known for their generous promotions and a professional, easy-to-use platform.
Unique Features: "Your Odds" feature allows punters to pitch their betting scenarios, and their Bet Boosts offer enhanced prices on specific markets.
Why Choose William Hill?: Trustworthiness, a comprehensive horse racing section, and diverse payment options make them a favorite.
4. Bwin
Bwin is known for its large variety of sports markets and a unique, stylish interface. Their betting platform is highly user-friendly, and they offer live streaming for various sports. Bwin is especially popular among football fans.
Unique Features: Their "Build a Bet" feature, live alerts, and vast football market selection set them apart.
Why Choose Bwin?: Their daily Price Boosts and interactive platform, which integrates sports with casino games, make betting multifaceted.
5. Betfair
Betfair is unique among betting sites, as it operates as both a sportsbook and a betting exchange. This allows punters to place bets against other users, creating a dynamic and exciting betting environment. They also offer excellent odds and a variety of markets.
Unique Features: Their betting exchange platform is unparalleled, allowing punters to set odds themselves and bet peer-to-peer.
Why Choose Betfair?: If you're looking for dynamic odds and an opportunity to use strategic betting, Betfair is your go-to.
6. Paddy Power
Paddy Power is known for its innovative and often humorous marketing campaigns. They offer a variety of sports markets and competitive odds, as well as a user-friendly interface. Their live betting section is highly popular among punters.
Unique Features: Their unique "Power Prices" offers enhanced odds, and the "Same Game Multi" allows bet accumulations on a single event.
Why Choose Paddy Power?: Beyond betting, it's an entertainment hub, with frequent promotions and an engaging community feel.
7. 888sport
888sport offers an extensive range of sports markets, competitive odds, and an easy-to-use interface. Their live betting and streaming options are among the best in the industry. They also have a great selection of promotions for new and existing customers.
Unique Features: Special features like "Bet Builder" and "Up for 8" (a free-to-play football prediction game) enhance user engagement.
Why Choose 888sport?: Their commitment to technological advancements and their interactive blog make them an appealing choice.
8. Ladbrokes
Ladbrokes is one of the oldest bookmakers in the world, known for their reliability and extensive range of sports markets. Their website is user-friendly, and they offer numerous promotions and bonuses, making them a favorite among bettors.
Unique Features: The "Odds Boost" enhances bets daily, and their "5-A-Side" feature brings a fantasy sports angle to traditional betting.
Why Choose Ladbrokes?: Reliable, with a rich history and a user-friendly mobile platform.
9. Coral
Coral offers a wide variety of sports markets and attractive odds. Their website is easy to navigate, and they provide an excellent live betting section. Coral is known for its great customer service and regular promotions.
Unique Features: "Smart Boosts" offer daily enhanced odds, while "Build Your Bet" gives customization power to punters.
Why Choose Coral?: Their loyalty scheme, Coral Connect, integrates in-shop and online betting seamlessly.
10. Betway
Betway has quickly risen in popularity since its inception, offering a vast range of sports markets and competitive odds. They provide a user-friendly interface and great customer support. Their eSports betting section is also highly popular.
Unique Features: Their dedicated eSports section is among the best, and "BetYourWay" offers bettors creative freedom.
Why Choose Betway? If you're into emerging markets like eSports and want a holistic gambling platform, Betway is ideal.
conclusion 
In conclusion, the top European bookies provide punters a safe and enjoyable betting experience. They offer a wide variety of sports markets, competitive odds, and user-friendly interfaces. Before choosing a betting site, make sure to consider factors such as promotions, payment options, and customer support. Happy betting!